PSC, Inc. hosted a lovely fundraising event to benefit Project Second Chance on Thursday, October 15th. The event, Mending Lives: A Conversation with Bay Area Memoirists, featured authors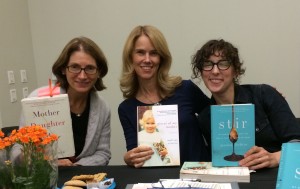 Katie Hafner, Melissa Cistaro, and Jessica Fechtor.
The evening included a lively presentation and Q&A with the authors, raffle, book sales and signings, dessert, and more!  An enthusiastic crowd of 80 attendees raised more than $6,000 for Project Second Chance. A big thanks to event sponsor Fremont Bank Foundation.